We've Moved...
Marble Web Design has moved to Narkan Ltd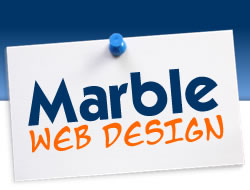 Where has Marble Web Design gone?
Marble Web Design ceased trading in September 2017. All ongoing clients have been transferred to Narkan Ltd, a web design agency also based in Bedfordshire, that offers a similar range of benefits and support. Marble Web Design extends huge thanks to the many clients they had the pleasure to serve over the years.
I need a new website
If you're looking to build a new website or upgrade a current site, you've come to the right place. We offer a range of solutions to suit your budget, from low-cost school websites to high-end corporate sites.
We build our sites using the latest web technologies. We normally use the WordPress content management system due to its simplicity and ease for clients. This also means you have a huge selection of plugins to choose from to add features to your site for very little cost – now, or in the future. However, if you have bespoke requirements not covered by the plugins on offer, we'd be happy to build you a custom module to give you the functionality you need.
We pride ourselves on excellent customer service, high quality workmanship, and great attention to detail when designing and building you a website. We design every element to maximise the likelihood of visitors finding the site by using the latest Search Engine Optimisation (SEO) techniques, and we shape the flow of the user journey so that the user reaches the outcome that will help you achieve your goals as an organisation.
What next?
We love meeting new people, and would be happy to chat through your project with you over coffee (our shout) to work out what you need – no cost, no obligation! Give us a call on 01234 924888 or send us a message.